I know you gals love Erin Condren! I'm excited to have another Erin Condren giveaway for you today! Read on to see how to enter- there are plenty of entry options, so plenty of chances to win!
I am so excited about this Erin Condren giveaway today because I absolutely love Erin Condren life planners! The layout works perfectly for me. I schedule my blog posts on the monthly layout, my family's schedules on the weekly layouts, and even my dinners along the bottoms of the days. And, of course, it helps that they are so cute and can be personalized just for you.
Want to see mine? I LOVE it! I have to confess first that I blatantly and completely copied the design from my sweet friend Kirsten from One Tough Mother (with her blessing of course!). You can see hers here.
I obviously switched mine up with my own pics and quotes though …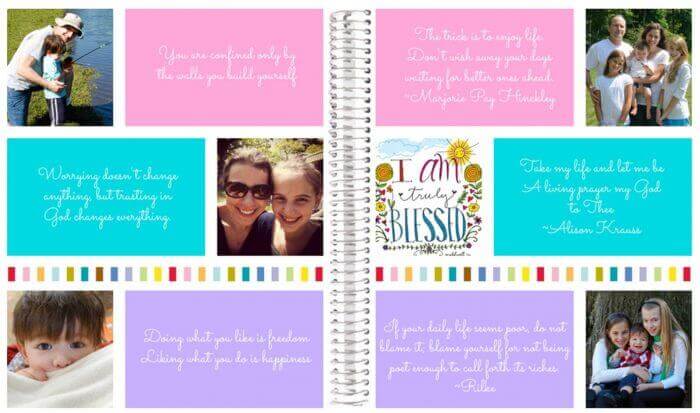 Well, I wanted to give all my readers a chance to get a planner of your very own (or something else from Erin Condren if you'd rather). I contacted Erin Condren and they so graciously and generously agreed to give a $25 gift card away to one lucky P2P reader! And you know what? … a bunch of my bloggy friends wanted to sweeten the deal and help me offer an additional $60 gift card to the winner! Yep, that's $85!! More than enough to get yourself a customized Life Planner, extra personalized stickers, some fun colorful pens … you get the idea.
Here are the awesome bloggers who helped make this giveaway even sweeter.
Please stop by and give them a big thanks!
Marilyn • 4 You With Love
Melanie • It Happens in a Blink
Meredith • Wait 'Til Your Father Gets Home
Lauren • The Thinking Closet
Adrianne • Happy Hour Projects
Bethany • Pitter and Glink
Amy • One Artsy Mama
ChiWei • One Dog Woof
Kara • Happy Go Lucky
Nancy • Do Small Things With Love
Kadie • Seven Alive
The giveaway is open worldwide and runs until 12:00 am EST on October 7, 2013. The Rafflecopter form below will walk you through the entry options. Good luck!!
a Rafflecopter giveaway