This giveaway is now closed, but until the end of October, grab a Lightscoop for 15% off with the code Blink2013Fall
One of my biggest photography aggravations is running out of natural daylight under which to photograph. I don't have the money to invest in expensive photography equipment, but I still want great photos! As a blogger, I hate running outside or to the nearest window at exactly the right moment in order to photograph a tutorial step or final product. As a mom, I would definitely like to get better indoor shots of the kiddos without dragging them to the glass door at 11 a.m. In all of these instances, the Lightscoop works wonders!
The Lightscoop is an amazing camera addition because it redirects the flash from the camera. In low-light situations, a flash or other light source is a must, but it often leaves an ugly glare on the photo and screw ups the color balance of the photography subject. The Lightscoop fits on the camera shoe mount with the Lightscoop mirror in front of the flash. The light from the flash then bounces off the mirror and is redirected on to the subject. And at a price point of $36.95, even beginner and amateur photographers can invest in a Lightscoop!
Here are a few examples of how the Lightscoop helped out my photos around the house.
Notice how the Lightscoop made this impromptu picture of my daughter have richer, more natural tones.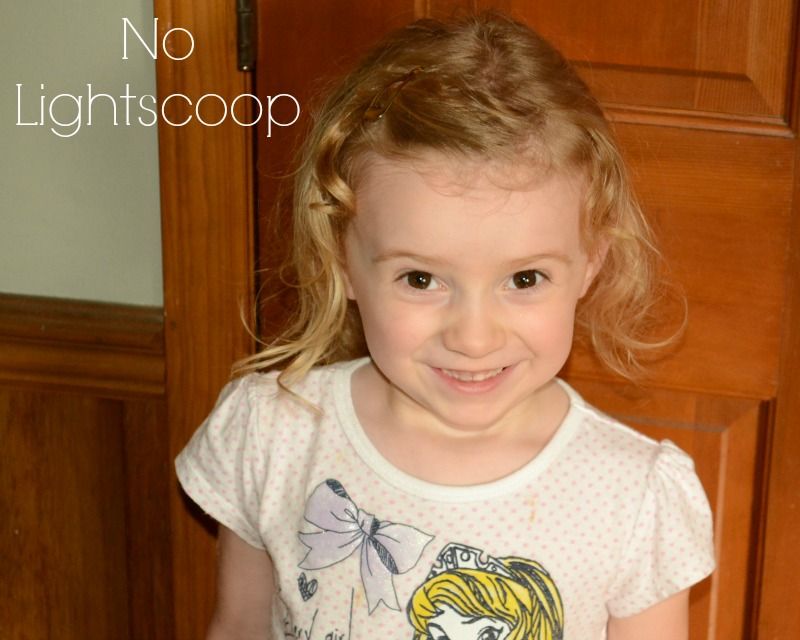 I took this photo in one of the nurseries. This particular nursery has no natural light at all- I have blackout shades in the windows.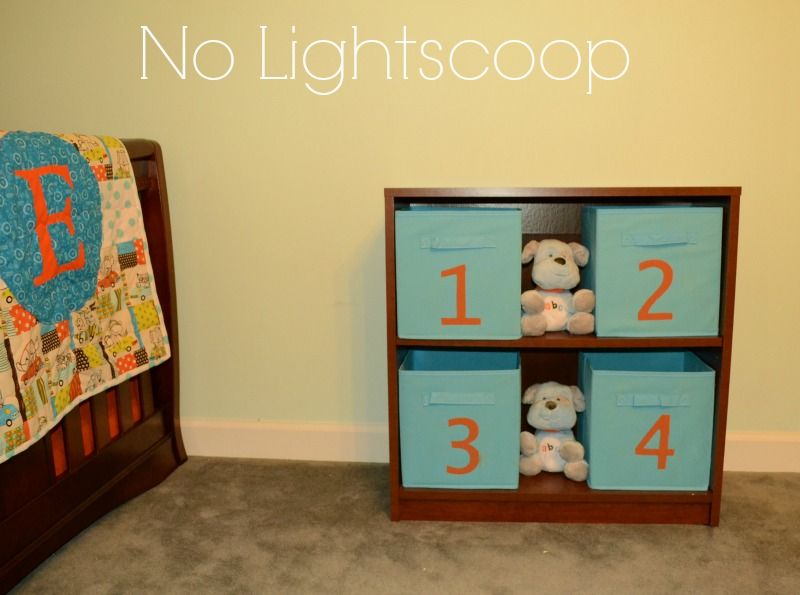 And this one is just for you bloggers. I really like the before and after of this craft project step. A big difference!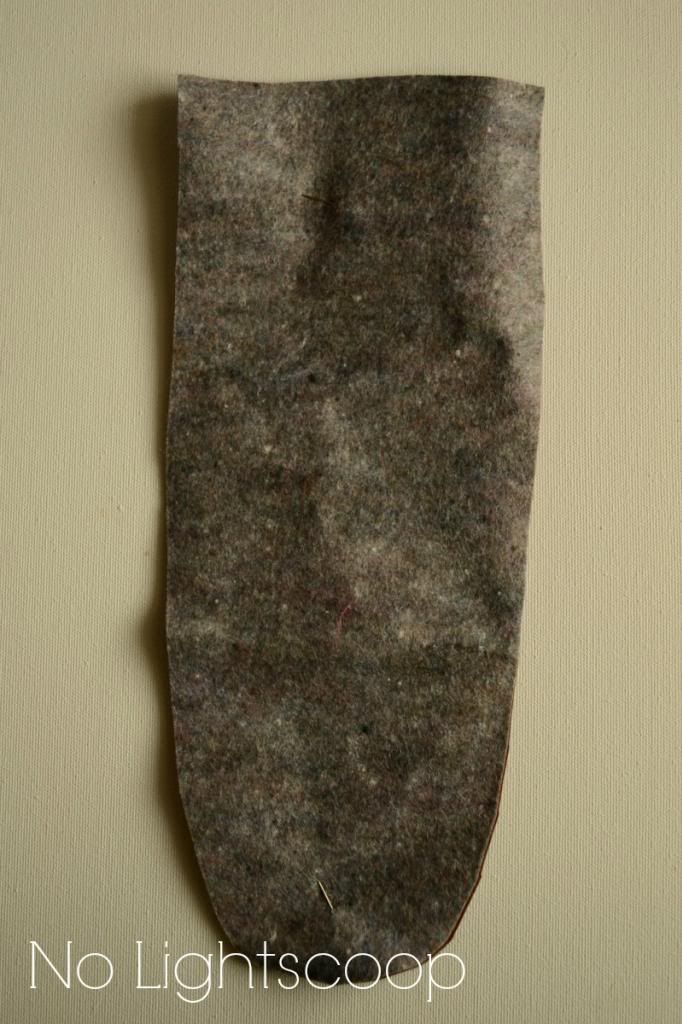 The Lightscoop is easy to install on your DSLR camera. I demonstrate how quickly it can be done in this video.
Are you excited to try the Lightscoop for yourself? I hope so, because I'm excited to give one away to a reader this week! This giveaway is open to residents of the U.S., and know the Lightscoop only works on DSLR cameras other than Sony models.