Is one of your New Year's resolutions always to get more organized and to plan better? I know it's always one of mine. I've tried so many electronic calendars on my phone and tablet, but I am still an old school pen and paper kind of gal. So when Lisa contacted me with the opportunity to review a planner from personal-planner.com, I knew I would like it just because it's a traditional planner! Read on for details on the planner and for a Personal Planner giveaway!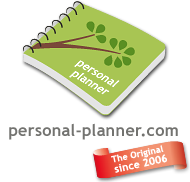 The planner has many customizable options. The covers can be a photo, logo that you've created, or a stock cover option from their selection. The outside of the planner has a firm plastic cover, and the elastic band to hold the planner together is great.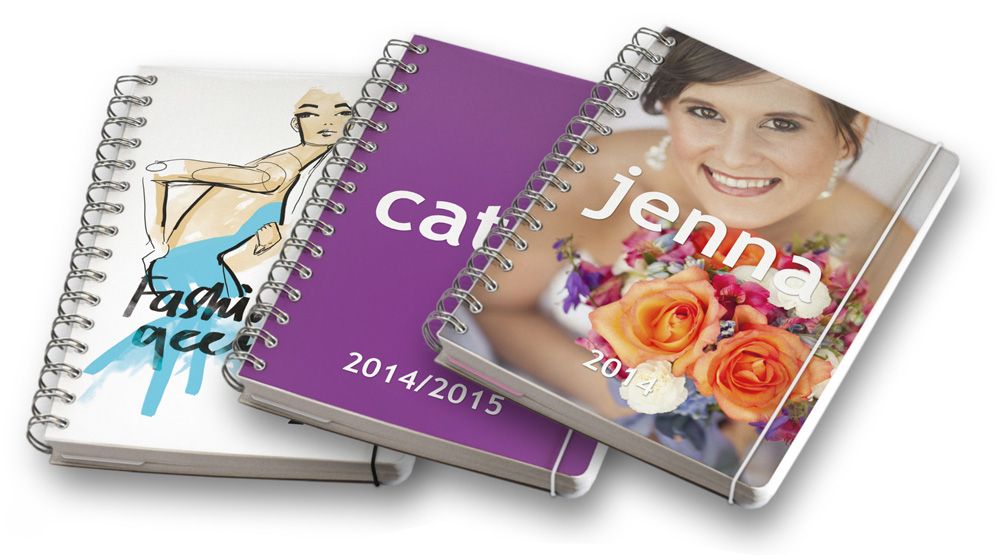 Here's more information about the Personal Planner:
Personal Planner is, just as the name suggests, a planner you can design completely after your own taste and style. You can choose color and text on the cover, or why not put a picture of yourself or a loved one there?
The planners come in four different formats: from the small and handy one that fits into a jacket pocket, to the large A5-format that includes a full weekly planner and then some.
What makes our planners even more personal is the fact that your can customize the content to suit your needs and what you feel is most important to you. There are fields and boxes that help you keep track of training, studies, work, weather, etc. You can create to-do lists, schedules for dropping off/picking up the kids, etc. You can even enter special events and dates in advance, or why not import your Facebook friends's birthdays directly into the planner? There is also plenty of space in the back pages for your own notes, year overviews or maybe even a spot of time wasting, like sudoku or pages to color in.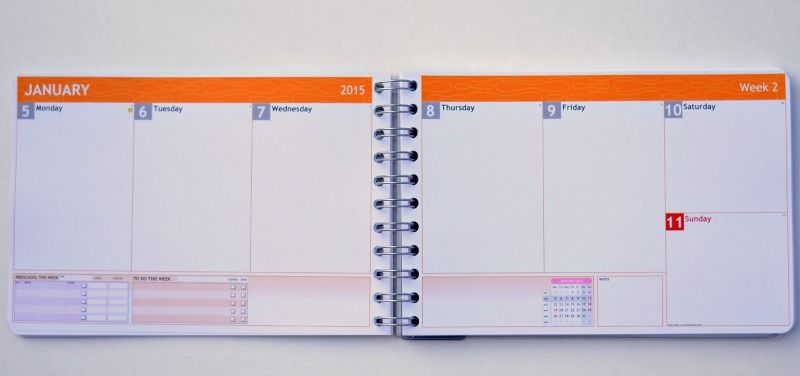 Aren't the planners awesome?!?! To browse the options, visit the Personal Planner website and Facebook page.
Want to jumpstart your New Year with a brand new Personal Planner? Personal Planner is offering one of my readers a voucher towards the purchase of their choice of a custom personal planner. Giveaway is open worldwide and ends 12/19. Use the below Rafflecopter form to enter to win!
Want more chances to win a Personal Planner? Visit my friend ChiWei over at One Dog Woof and Kara over at Petals to Picots!